The Last of Us Part II – PS4
$39.00
PS4 Game | PS4 Pro Enhanced
Edition: Standard Edition
Release Date: Jun 19, 2020
As Ellie pursues vengeance after a traumatic violent event, you must confront the devastating physical and emotional repercussions of her actions.
Developer: Naughty Dog
Publisher: Sony Interactive Entertainment
Genre: Action / Adventure
ESRB – M Rating
Blood and Gore
Intense Violence
Nudity
Strong Language
Use of Drugs
Sexual Content
FREE SHIPPING AVAILABLE. To redeem free STANDARD shipping offer, purchase any PlayStation Game or Accessory. Offer expires Sep 30, 2022 11:59 PM PT, while supplies last.
Description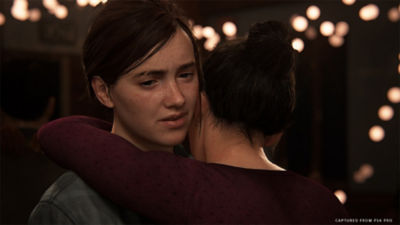 A Complex and Emotional Story
Experience the escalating moral conflicts created by Ellie's relentless pursuit of vengeance. The cycle of violence left in her wake will challenge your notions of right versus wrong, good versus evil, and hero versus villain.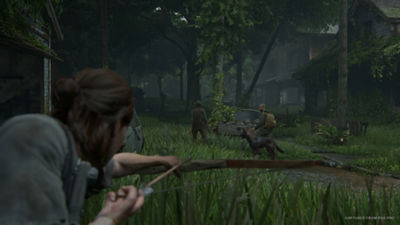 A Beautiful Yet Dangerous World
Set out on Ellie's journey, taking her from the peaceful mountains and forests of Jackson to the lush, overgrown ruins of greater Seattle. Encounter new survivor groups, unfamiliar and treacherous environments, and terrifying evolutions of the infected. Brought to life by the latest iteration of the Naughty Dog engine, the deadly characters and world are more realistic and meticulously detailed than ever before.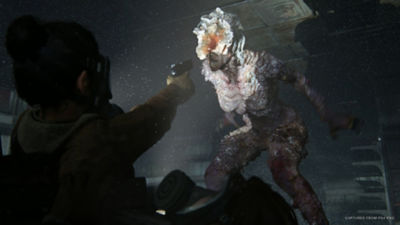 Tense and Desperate Action-Survival Gameplay
New and evolved gameplay systems deliver upon the life-or-death stakes of Ellie's journey through the hostile world. Feel her desperate struggle for survival through improved features such as high-intensity melee combat, fluid movement, and dynamic stealth. A broad variety of weapons, crafting items, skills, and upgrades allows you to personalize Ellie's capabilities to your play style.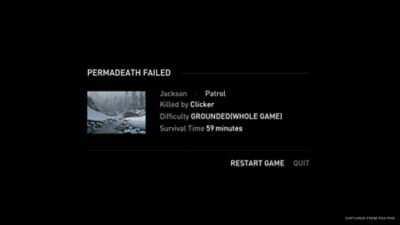 Grounded Difficulty Returns, Plus New Permadeath Mode
For veteran The Last of Us fans, Grounded difficulty represents the ultimate test of skill. This difficulty raises the stakes by not only making enemies deadlier and ammo, upgrade, and crafting materials incredibly scarce, but also removing invaluable tools for survival. The new Permadeath mode adds an additional layer of challenge. With this custom mode enabled, there are no second chances–you must complete the entire game without dying or start over from the beginning.
See The Last of Us Part II in Action